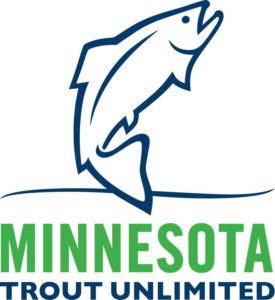 Becoming an advocate for Minnesota's trout streams is as simple as becoming
involved with your local Trout Unlimited chapter. You can help chapters improve and sustain fishing opportunities by volunteering on projects and being active in meetings and events.
Minnesota TU also provides action alerts to rally support and interest in pertinent legislative decisions. Responding to these by contacting your local policymakers can ensure that your voice is heard.
Lastly, Minnesota Trout Unlimited is the leading voice, and YOUR VOICE, advocating for coldwater fisheries and watersheds within Minnesota and the region. Every dollar of Outdoor Heritage Fund grant money goes to reimbursing the direct costs of constructing these habitat projects. So while MNTU expends great amounts of time, effort and resources to plan and secure funding for habitat work, we receive no state funding for these vital planning and fundraising efforts. We depend upon you – members and non-members – to provide the "seed money" needed to secure habitat grants. Become a vital partner in this habitat work by supporting Minnesota Trout Unlimited's work securing construction funding with a donation.