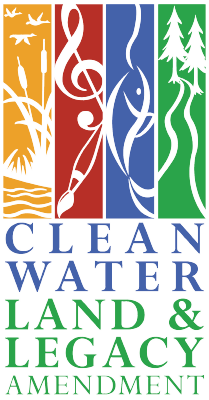 Minnesota Trout Unlimited has a long history of working on habitat improvement projects across the state.  From limestone streams in southeast Minnesota to the cascading streams of the North Shore, MNTU has been a leader in protecting, restoring and enhancing our coldwater resources.
In November 2008, Minnesota voters approved a constitutional amendment dedicating the proceeds of a new state sales tax to protecting and improving Minnesota's natural resources.  A competitive grant process followed and in March 2009 the Lessard-Sams Outdoor Heritage Council recommended full funding of Minnesota Trout Unlimited's proposal to improve coldwater habitat in eleven streams around the state. Fifteen miles of stream work was completed with this first round of funding.  This was the first step in a new phase of MNTU's habitat work around the state.  In the years that have followed, funding from the Outdoor Heritage Fund has enabled MNTU to complete habitat projects in dozens of locations around the state.  Along with other federal, state and private funds, MNTU has been able to greatly expand our restoration work improving coldwater habitat around the state.
Minnesota Trout Unlimited and its six TU chapters, with assistance from the MNDNR, has stabilized stream banks, improved water quality, and increased habitat for trout and non-game species.   Minnesota TU members are honored to have been given this opportunity to improve Minnesota's coldwater resources for all anglers and citizens.  We are thankful to the Lessard-Sams Outdoor Heritage Council, the Minnesota Legislature and Minnesota taxpayers for partnering with us to improve our State's resources.
Habitat Improvement Projects by Chapter