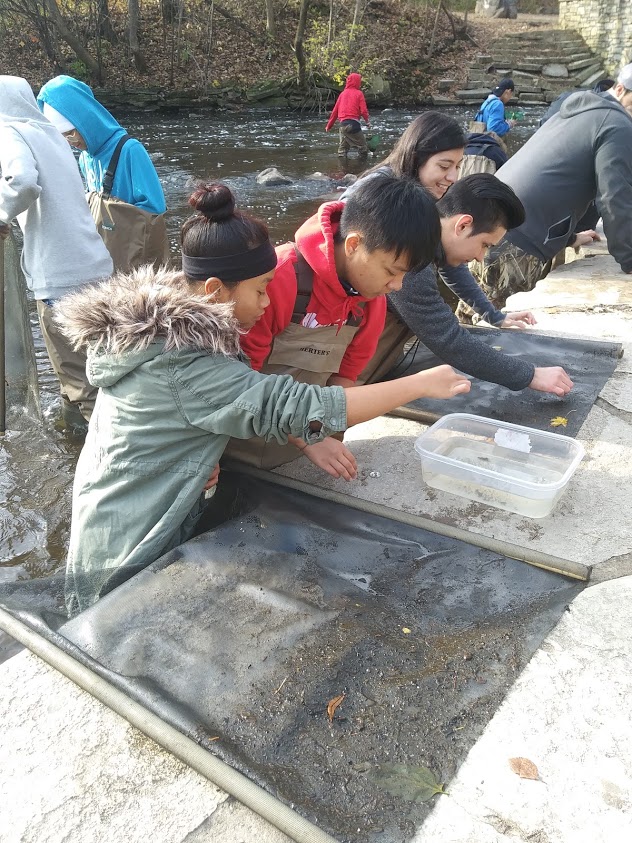 Minnesota Trout in the Classroom (TIC) is an educational arm of Minnesota Trout Unlimited. We received grant funding from the Environment and Natural Resources Trust Fund for our project "Connecting Students with Water Stewardship through Hands-on Learning."
In TIC, teachers use trout as a platform to implement educational opportunities for students to learn about watersheds, water quality, fish biology, and wetland ecology in hands-on lessons and field days. Through our grant funding, TIC is able to provide aquarium equipment to teachers. Classes will raise trout from eggs to fingerlings, which the students release into a designated trout stream or pond in the spring.
This program will continue to grow as more teachers join in the coming years!
Today we have over 30 tanks in schools and nature centers across Minnesota – from Northome in the far reaches of northern MN to Winona and Rochester in the south. Our program works with grades 4 to 12, and we have standards-based, hands-on activities to implement in the classroom and the field. Our program is unique in that we bring the class to the water multiple times over the year!
In fall, students get to explore a stream near their school. Here we capture macroinvertebrates and other animals, learn about watersheds, how to conserve them, and the important role they play in the natural world. Teachers set up their tanks in late fall and shortly after receive their eggs, working with their students to care for and raise the baby trout throughout the winter and early spring. We will also visit classrooms to run activities on topics such as fish life cycles, adaptations, watershed ecology, careers in natural resource, and even fly tying!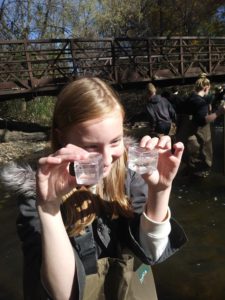 Spring is when we get to release the trout and practice fishing! The fun doesn't stop when school ends though. We also provide fishing programs for the public to attend around the metro throughout the summer.
Not only do our teachers get field experiences and aquarium equipment, we also provide a Minnesota-specific TiC curriculum guide, an aquarium set-up & maintenance manual, a free TU membership for the lead teacher, free passes to the Great Waters Fly Fishing Expo, and a subscription to the MNTU newsletter.
To see our current projects and events, visit our Instagram and Facebook pages.
If you're a teacher or nature center interested in joining TiC for the 2019-20 school year, contact: Education Program Supervisor- Amber Taylor.
If you're interested in volunteering or partnering with TiC, contact:
Environmental Education Specialist- Evan Griggs.
The first Trout in the Classroom tank was started by a 5th grade teacher in northern Minnesota 10 years ago! Click the link below for an inside look into the first TIC classroom.
Check out the video below that the Riverview Elementary 5th grade students in Farmington put together for the annual Summit!